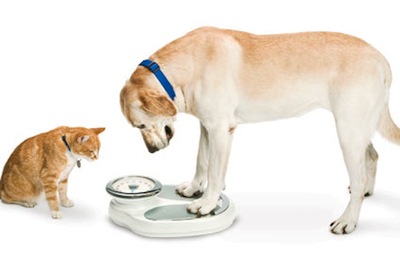 "We are not winning the war (on pet obesity)," says Julie Churchill, DVM, Ph.D., DACVN, an associate professor of veterinary nutrition with the University of Minnesota's College of Veterinary Medicine. "We recognize there's a problem, but we just haven't been able to make an impact" Preventive measures need to be amplified to curb the rising trend in overweight pets.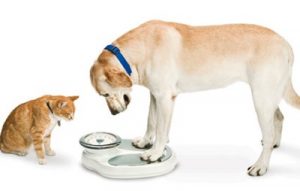 The association for Pet Obesity Prevention (APOP), which has been conducting annual pet obesity prevalence surveys since 2007, reported that 56% of dogs and 60% of cats were classified as overweight or obese. That is a lot of overweight and obese pets. Unfortunately, this translates to more secondary conditions like arthritis, kidney disease, high blood pressure and some forms of cancer. So prevention is the key to making a dent in the obesity epidemic.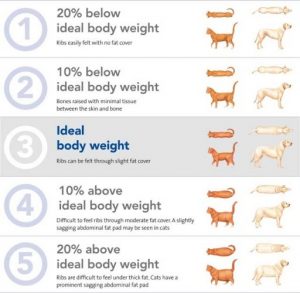 Pet owners need to be taught what 'healthy' feels or looks like. The veterinarians in Richmond Hill recommend a monthly rib check, where owners lightly rub the back of their hand over the pet's rib cage to detect any weight changes. You should be able to feel your fur babies ribs. It is important to have owners confident in conducting a monthly body conditioning score on their pets.
Equating food with love creates a whole other problem for our pets. The veterinarians in Richmond Hill suggest we have replaced love with food. "It's much easier to give the dog a treat when we feel guilty for leaving it alone than actually taking it out for an extra walk". As small as it may seem these treats can be a large contributing factor to the pet obesity epidemic. This doesn't mean treats need to be eliminated. The veterinarians in Richmond Hill just suggest replacing processed food treats with whole foods like baby carrots, sliced zucchini, or broccoli florets. This way you still feel like they are giving the love, but with a healthy substitution. "Dogs want our love, not confection."
Taking note of what recommendations your veterinarian in Richmond Hill makes with regard to feeding is also important. Having the appropriate measurement is critical. One cup means one 8-ounce level cup, not a Big Gulp cup or some random scoop. Also note, the total amount of food given includes treats! If you have a multiple pet home and you have a dominant eater it can be challenging having to be a food cop 24/7. One alternative is purchasing automatic feeders. They come in various sizes and formats but the basic idea is that they open for the assigned pet only and dispense a pre-portioned amount for them only. The trigger is either their microchip or tag that they wear on their collar. If an unassigned pet comes by the door closes until they move away and then the assigned pet can open it again. Quite genius actually, especially if you have pets on prescription diets that the other pets aren't supposed to eat.
Lastly, just like for people, exercise is critical in maintaining a healthy weight for our furry family members. Exercise can come in many forms, including agility classes and trips to the local dog park. For cats you can include environmental enrichments.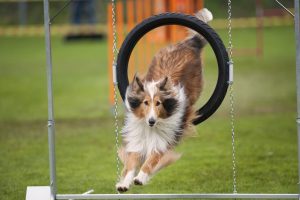 Obviously exercise for weight loss will be different than for pleasure. The veterinarians in Richmond Hill recommend starting the activity with the "hard" part first and let them "smell the roses" on the way back.
If you found this blog informative, please share it with your friends on Facebook . Please call us (905)764-1144 for any questions or search for more articles on our website: www.bayviewsevenanimalhospital.ca
Sincerely,
Practice Manager
Bayview Seven Animal Hospital
"Your healthy companion is our pride & joy"
Bayview Seven Animal Hospital, a veterinary clinic located on Hwy.7, one block West of Yonge, serving all pets in Markham, Richmond Hill, Thornhill, Vaughan and North York since 1988. We are your family vets for dogs, cats, rabbits, pocket pets and birds.
Disclaimer: No part of this website constitutes medical advice. Readers are advised to consult with their veterinarian.