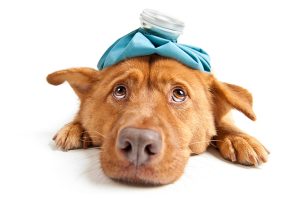 Canine influenza (H3N2), more commonly known as dog flu, is an avian influenza virus (bird flu) that spread to dogs in Asia in the mid 2000s and more widely in some parts of the region, particularly China and South Korea. It was introduced to the United States in 2015, and has spread to multiple parts of that country. Two dogs in Essex County, Ontario, have been diagnosed with the H3N2 canine influenza. Originally from South Korea, these dogs made their way through the U.S. before entering Canada. This happened in late December. Shortly after their arrival, a veterinarian checked them and noted signs of respiratory disease. By this time, a small group of dogs had been exposed to the sick dogs and appear to have mild respiratory disease. However, whether they currently suffer from canine influenza isn't clear. Test results are pending.
Influenza in dogs has many similarities to influenza in people. Most affected dogs develop typical flu-like symptoms such as coughing, fever and runny nose or eyes. While most dogs (like people with human flu) recover uneventfully, a small percentage of dogs can develop serious, even fatal, disease. As of Spring 2018, clusters of the outbreak have been confirmed in Windsor-Essex, Muskoka and Northumberland County, with an estimated 200 Canadian dogs infected with the virus as of late March.
The canine influenza virus is something a Veterinarian in Richmond Hill never wants to come across. One dog can spread it to another easily, especially in a country like Canada. This is because Canadian dogs didn't develop immunity from past illnesses and vaccination is a rare occurrence. As this is a new disease in Ontario, we expect it to spread slowly to Richmond Hill. In the meantime we would like to raise awareness and advise the following:
In the case of most dogs, they don't fall seriously ill if influenza shows up in their systems. Seemingly healthy dogs could be hiding the influenza virus. That means they could potentially infect other animals without raising alarms. If you're concerned about your own dog, take them to the vet as soon as possible.
The symptoms are similar to other respiratory infections. They may appear to have the canine flu when it's actually a respiratory disease that is very similar (kennel cough, for example. Also known as "canine infectious respiratory disease complex"). That doesn't mean, however, that dangerous complications can't or won't arise.
While vaccines can't guarantee protection for your dog, the vaccines do lessen the chances of getting the flu (doesn't that sound similar to the human flu vaccination?). We will advise you when we believe that vaccinations are indicated in our area.
In rare cases, cats can get the flu.
"Currently the risk of the disease spreading to humans is very low" says Dr. Scott Weese, a researcher and veterinary specialist at the University of Guelph's Ontario Veterinary College. "Controlling the spread through the dog population is what the veterinary community is most concerned with at this point. If you suspect your dog has been in contact with another dog that has been infected, it is best to contact your veterinarian ( in Richmond Hill)".
You can protect your pet by taking these steps:
All dog parks, dog kennels, day boarding areas (crowding areas) are the areas where the disease can spread faster.
Change clothes and wash them after interacting with other dogs, especially if you don't know them. You should also wash your hands after touching or playing with these dogs.
When you bring your dog to the veterinarian with any sign of cough, let us know in advance. We may want to examine your dog in your car and not let him into the lobby to spread the virus. The veterinary clinic might opt to take your dog directly to an isolated room or have you come in through a back entrance.
Disinfect surfaces. If a neighbor's dog chews on your dog's favorite squeaky toy, wipe it down with a disinfectant wipe or wash with warm water and soap. You should also do this with food and water bowls.
Stay updated on the H3N2 canine influenza invasion. Check for updates on our Facebook Page, watch the news, read a newspaper, set up online alerts. Use what you're comfortable with so you'll stick with it.
If you found this blog informative, please share it with your friends on Facebook . Please call us (905)764-1144 for any questions or search for more articles on our website: www.bayviewsevenanimalhospital.ca
Sincerely,
Practice Manager
Bayview Seven Animal Hospital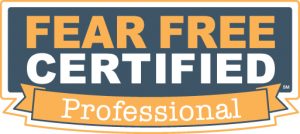 "Your healthy companion is our pride & joy"
Bayview Seven Animal Hospital, a veterinary clinic located on Hwy.7, one block West of Yonge, serving all pets in Markham, Richmond Hill, Thornhill, Vaughan and North York since 1988. We are your family vets for dogs, cats, rabbits, pocket pets and birds.
Disclaimer: No part of this website constitutes medical advice. Readers are advised to consult with their veterinarian.